Sylvania Lighting Australia
Premium Sylvania Briteline floodlight sports lighting solutions
Sylvania Lighting Australasia (SLA) is a vertically integrated designer, manufacturer and distributor of lighting systems.
With key international partners and access to leading-edge lamp technologies, SLA markets a comprehensive selection of lighting fixtures for sports, architectural, industrial/commercial, decorative, and residential applications. SLA offers products that support the integration of smart technology into lighting systems for advanced functionality and flexibility.
Complementary to this extensive range of fixture products, SLA provides unique access to the diverse international lamp market for energy-efficient LED lighting.
Book A Lighting Specialist Today
Sustainable lighting solutions
Ongoing development into reducing energy consumption and increasing the product life to minimise the environmental impact of their systems puts Sylvania Lighting ahead on sustainable manufacturing and production.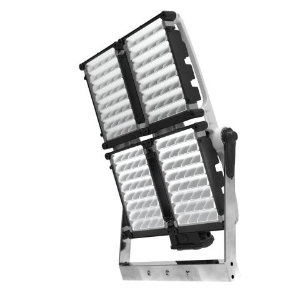 Briteline Raptor floodlighting
The Sylvania Briteline Raptor 2 offers advanced floodlighting systems for large lighting applications across a wide range of facilities including sports fields, car parks, commercial properties, and many more. Boasting innovative spill control, increased performance and sharper optical technology the Briteline Raptor provides premium lighting solutions.
Australia Sports Lighting Solutions can use the superior Sylvania Briteline Raptor range in your sports lighting project. Speak to our lighting experts today.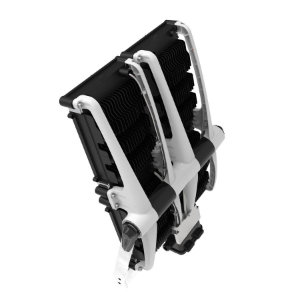 Briteline Raptor Floodlight features
Sleek strong design - minimising pole loading and reducing projects expenses with low windage
Fine optical technology - improved optical reflector systems providing excellent glare and spill light control.
Singular design - including accurate aiming systems.
Tough, durable construction - die-cast LM6 aluminium frame and heat sink with 316 stainless steel fittings.
High lumen efficiency
Designed specifically for Australian conditions
Bird proof conuit to all exposed cabling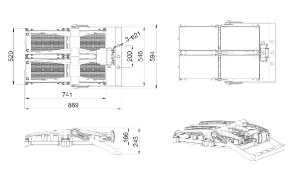 Effective, efficient Sylvania lighting systems
For a completely customised lighting solution using Sylvania Lighting for sports facility or outdoor illumination needs contact the expert team at Australian Sports Lighting Solutions at 1300 937 132 or complete our online lighting enquiry form today.