Commissioning of Sports Lighting
What is Commissioning?
"Commissioning is the process of ensuring that the systems are designed, installed, functionally tested, and performing in conformity with the design intent"
Once the new lighting has been installed- we then set up strategic aiming points that match up to the lighting design plan that has been previously carried out by our expert lighting designer.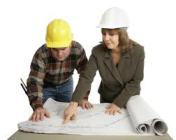 Once the aiming equipment is in place and fitted we then aim the lighting into the correct direction on the play area and enure it is tested for accuracy. A final test is run to ensure that the design and lighting match up and that there has been no errors made so that the correct amount of lighting is delivered to the playing areas.
Commissioning is an important part of the lighting process. Carrying out effective commissioning will ensure your lighting equipment is working as it should. So whether your club is for recreational, training, amateur or professional levels of sport your spectators, sportsmen and women will enjoy the performance of your new lighting equipment.
Have a lighting audit carried out call us NOW!