Communication Towers
Lighting and Communication Poles for Sporting Venues
Communication towers have provided a great opportunity for many sporting clubs throughout Australia to generate income and to economically upgrade the lighting of their sporting grounds. We have successfully installed communication towers for a range of sporting clubs and can help your club take advantage of this great cost effective lighting opportunity.
Australian Sports Lighting Solutions offers completely customised sports lighting applications for facilities large and small. Get started on your sports lighting project today.
BOOK A SPORTS LIGHTING CONSULT
Using communication poles to upgrade your sports lighting
In many cases the sporting facilities have not only upgraded their existing sports lighting but also replaced their old existing lighting poles with communication poles.
The communication poles are ideal for supporting modern sports lighting systems as well as holding the communication equipment for the telecommunications company. Additional revenue from commissions and rental from the telecommunications company can be generated to provide ongoing financial support to the club and its members.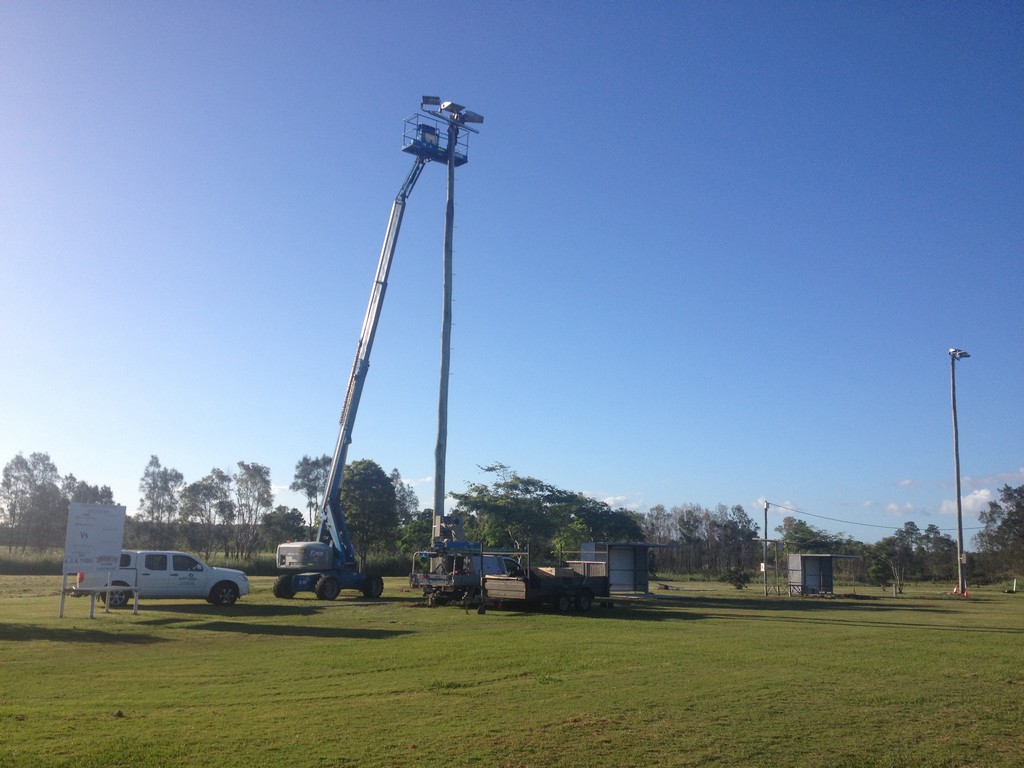 Your local sports lighting specialists
Australian Sports Lighting Solutions has an experienced team of lighting engineers, structural specialists, and electrical engineers who manage and carry out our sports and outdoor lighting projects throughout Australian recreational facilities.
If your club or sporting facility is looking for a cost effective sports lighting installation or upgrade specialist and are interested in the idea of the financial support installing communication towers offers contact our team on 1300 937 132 or complete our sports lighting quote request form today.