Tennis Court Lighting
Tennis Court Light Systems Australia
Australian Sports Lighting Solutions offer a range of energy efficient LED light system options for both indoor and outdoor tennis court lighting applications. Our team is committed to providing tennis clubs, resorts and professional tennis venues with incomparable support in lighting design, installation, system programming, and field management.
We offer completely customised tennis floodlighting systems for facilities and venues of all sizes. Get started on your tennis court lighting project by getting in contact with our team today.
BOOK TENNIS COURT LIGHTING QUOTE
Energy Efficient LED Tennis Court Lights
It is important to correctly assess the tennis court layout, identify exactly what type of tennis lighting is required and then effectively implement a lighting design that will provide the right amount of light on the court.
We can offer a range of Tennis court lighting solutions:
Are energy efficient - keeping ongoing operating costs down
Reduce glare for players
Reduce lighting spillage to surrounding areas
Reduce sky glow
Offers flexible solutions with timers and variable settings
Look visually appealing
Provide sufficient lighting for amateur or professional courts
Allow for television coverage - if required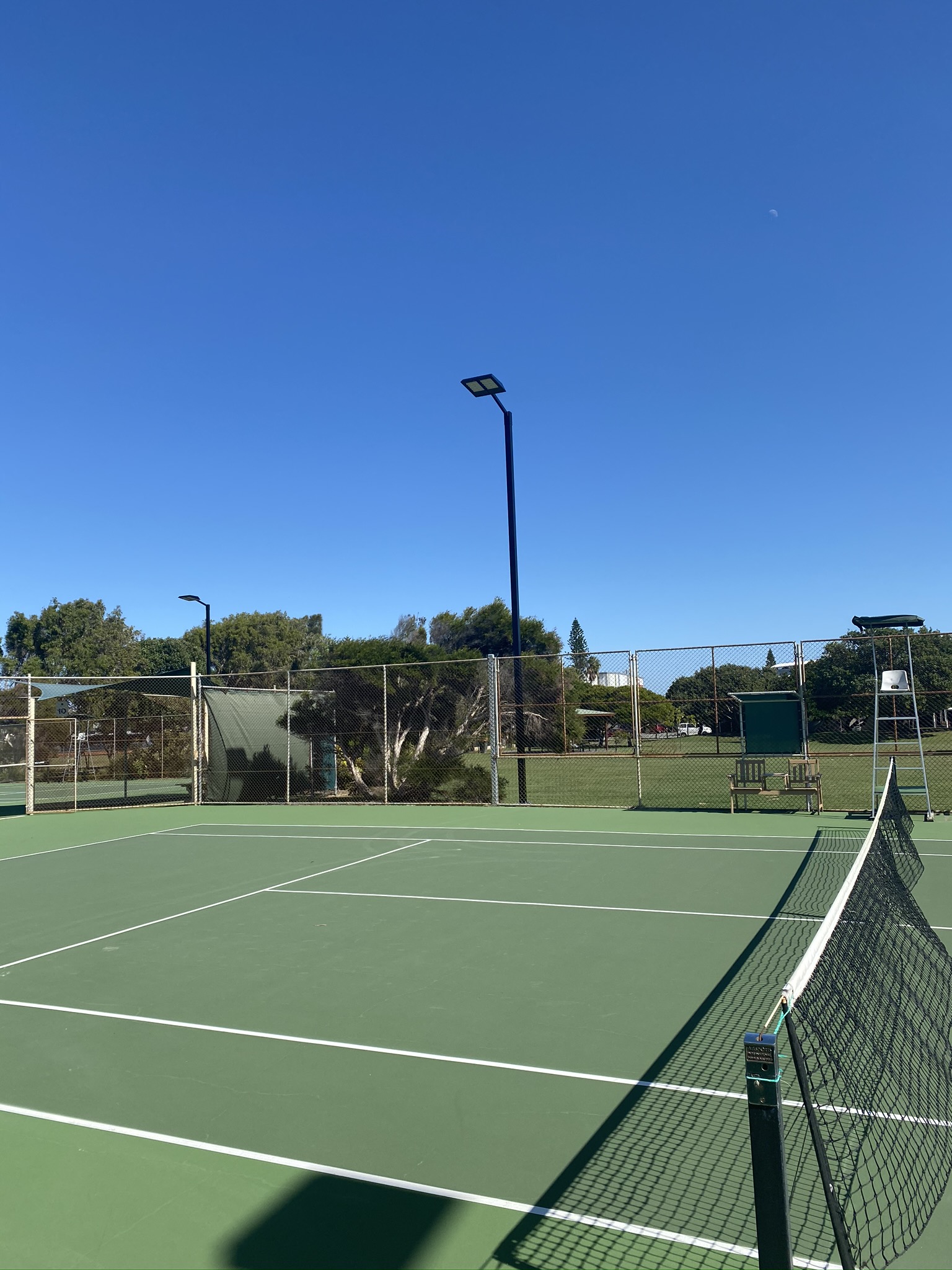 Sports Lighting Professionals
All of our lighting design and installation services are carried out by a team of experienced industry professionals. We only use top quality materials from trusted suppliers for our tennis lighting applications, large or small, these include Pierlite , SLA and Thorne Lighting.
Australian Sports Lighting Solutions has an experienced team of lighting engineers, structural specialists, and electrical engineers who manage and supply quality 'turnkey' tennis court lighting solutions across Australia.
If your tennis club or sporting facility is looking for a sports lighting installation or upgrade specialist contact our team on 1300 937 132 or complete our sports lighting quote request form today.